ARRRRGGGHHH!!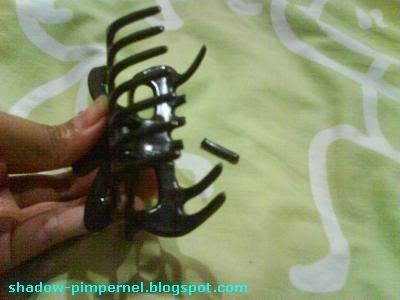 My hair comb broke!
Well, whaddya think I meant? It's my third one since last September and now it'll have to go into that drawer of mine, full of grinning, toothless combs. It's ridiculous how much I'm depending so on these thingys to keep my strands stuffed inside my headscarf.
I really let myself loose through the last few years (bleh!). I always go out in major public with a covered head, half of the reason being that it's neater and prettier being that way. I mean, if I'm always wrapped in white cotton, I tend to forget the
stylo-mylo power cuts
that most good ladies fuss to no end about.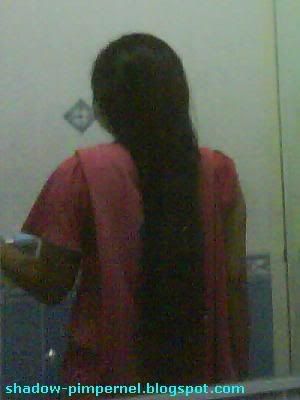 Hadn't cut my hair since age 17.
It was only about a year or two ago that I realized I was turning into a
langsuir
monster, at a house party when I joined a few other female cousins for the afternoon prayers.
"
Panjang-nya
Liza!"
"Pardon?"
"You-ler. Giler panjang. It's a mess-top!"
I played with a long curl and I compared it with the length of my arm, really looked at it for the first time.
Oh my God.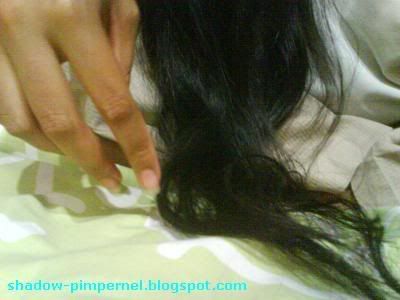 I sit up straight, cross-legged on the bed and this is how far it reaches down.
I really hadn't paid much attention to my hair in years. When I'm not vaguely shampoo-ing/conditioning/brushing, I always kept it tied up, 24/7. Even prior to sleep, I ponytail'd it and then ignore.
Now that I think about it, it's a hell of a mess. No wonder, the vacuum cleaner gets half-chocked when I clean my carpet. I always thought that it's hair and dust from my two kitties (one of them is a Persian).
So yesterday Sunday, I borrowed my mother's hairbrush, cleaned it and take a long brush on my hair, just to check how much exactly do I hoard the excess follicles.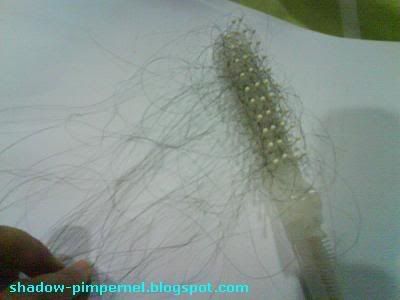 Holy crap, I'm a shedding witch!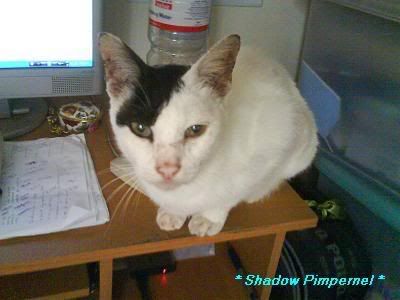 "Meow?"
Oh, please don't at me like that. I still say my kitties shed more hair that I do. I just drop off the big strands and chock the vacuum cleaners.
I still have no plans on getting a power-cut, not now or anytime in the future. Some...perverse demon within me wants to wait until my nephew is asleep in the same house.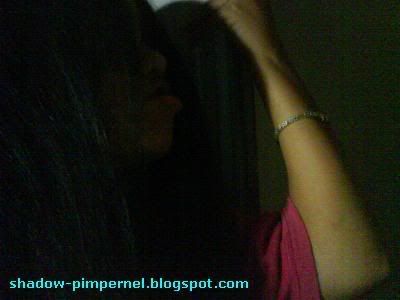 Langsuir cometh!