If you think this is a duurrtiee post, you can put that vibrator back in the pocket. This ain't my sex story (no practical experience whatsoever) but a serious discussion concerning something I found while link-hopping around Wikipedia the other day.

It's all about the different physiological responses that differ in men and in women.

In Men, it's "...The process takes from three to ten seconds, and is generally considered to be highly pleasurable... a refractory period usually occurs, during which a man cannot achieve another orgasm. This can last anywhere from less than a minute to several hours, depending on age and other individual factors."
But in Women, it's "A typical woman's orgasm lasts much longer than that of a man... typically within ten minutes."

Source: Wikipedia Article.

So the reality faced is that in the middle of an instinctive procreation process, us girls will still be high and dry and needy after the men shoots their rockets. Between the two, there's at least a 9-minute static phase of no activity on the male yet still throbbing contractions on the female.

Now what?

This system in the evolutionary choice of 'plug-n-socket' approach imposed on the longer lasting But-I'm-not-done-yet! woman is supposedly to stimulate the male half's activity into becoming even more... 'milked'.

Please take note that, in contrast of my brutally honest self, I'm employing euphemisms as a polite and professional alternative to simply saying 'men and women don't f**k together'.

Apparently, both men and women experience a stage called a refractory period of which both side experience a sense of hypersensitivity. Kind of the body saying 'okay, let's take a break and check the stats'.

The unfortunate fact is stated that medically, guys get them refractory stage a slower recovery process as in the body's need to replenish the sperm supply.

That why they sleep like lights-out after playtime.

...

Actually, I think all men wants any reason to sleep immediately after sex. And here the girl is still hanging high. No wonder she wants to talk. So much emphasis was on the foreplay that we forgot the afterplay.

Yes, there is such thing as an afterplay. Even non-practitioners know that there's more to sex than just kiss-kiss-poke-poke-wiggle-wiggle. Since I know you fellas like pictures so much, I've found the art of AuroraCarina_chan of Devian Art to properly explain the afterplay.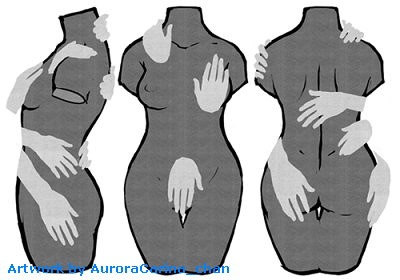 Afterplay Guide For Men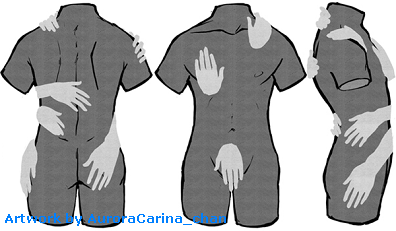 Afterplay Guide For Women
Notice that there's no gripping or squeezing or nail-digging involved. Most of the stimulation in the afterplay is mild and gentle, sort of like an open palm massage. The process to a longer orgasm follows by relaxing the body back into the natural state while still in climax and connected in the nether regions.
This way, both parties can extend the normal climax to a longer, more pleasurable phase. The tricky part I suppose is more stamina on the male and more exercise on the female. In short, f**k each other to grinding hard, then hold the ejaculation to a slow-slow-sloooooow... boat-rock.
Proceed with afterplay to relaxation.
After all, next to the longer playtime, the benefit in this is that as long it's done right, we girls should be too tired to want to do any talking and would rather fall asleep.